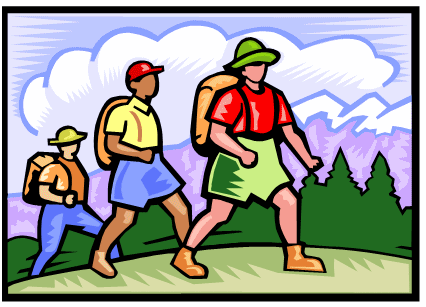 Trail Blazers Meeting Time:
3rd Friday every month at approximately 8:30 am.
This time might vary, depending on weather and location we hike at.
If you enjoy a brisk walk, this is the group for you!
We meet from October through May. If you meet us at the designed locale,
we will carpool to our hiking destination.
We usually hike about 2 miles, then replenish our energy over lunch.
Please check your monthly newsletter for information on meeting time and location.